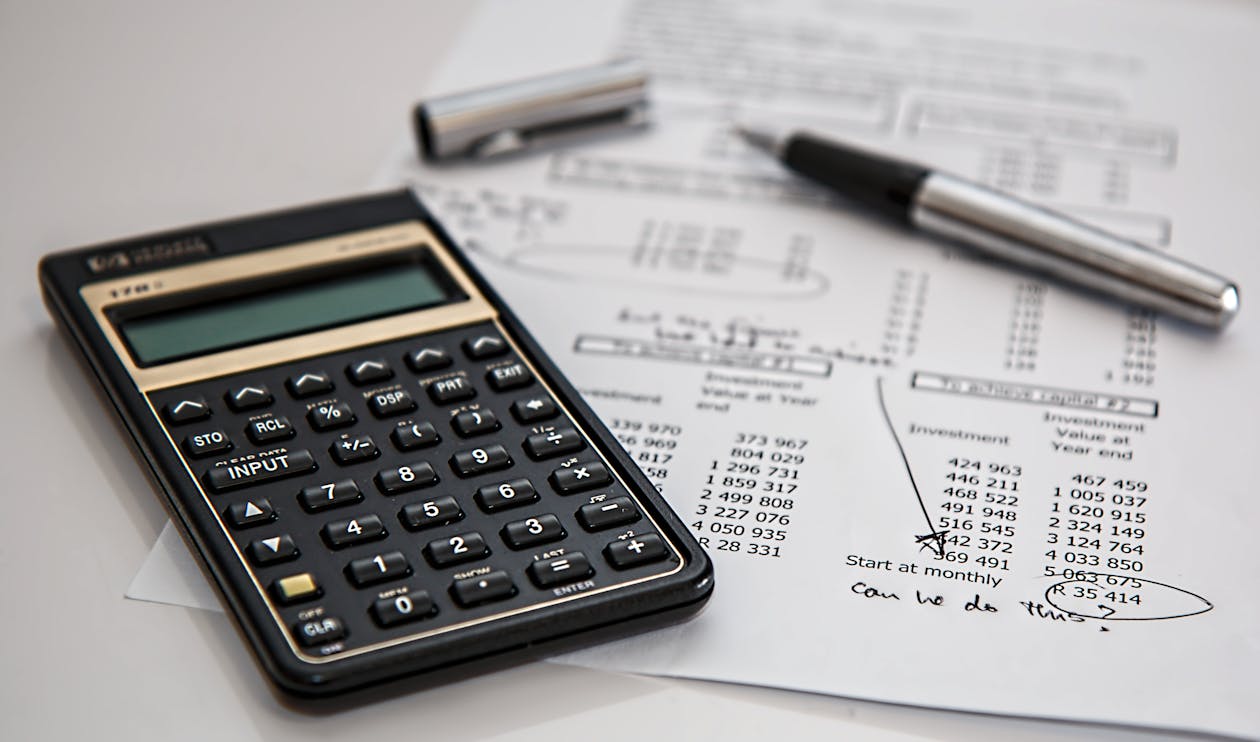 Full transcribe for my podcast. Edited for clarity and brevity.
Sher: Welcome Sabrina, please introduce yourself
Sabrina: Hi I'm Sabrina, I'm currently working as an assistant accountant in ABACUS, a Point of Sale (POS) company in Australia. I deal with account receivables, like collecting outstanding payment from the customers, accounts related inquiries for example, if they want to suspend their account or put their account on hold, or problems with their outstanding, they want a payment plan or something like that. And I also oversee the accounting department because right now we have interns helping our company. So basically, I help to train them to get used to accounting.
Sher: How did you actually get to this job?
Sabrina: I was very lucky, as my friend who got an internship in this company was about to get offered a full time job. Unfortunately, her situation wouldn't allow her to stay in Australia and she needed to go back to her home country. So she told me about this opportunity and introduced me to this company. And then I applied.
Sher: So did you know what you were going to do? Or were you just kind of blindly?
Sabrina: At the time I just graduated so I didn't really know where to go and then this opportunity came. So I was thinking, like, why not try? Like, there's nothing wrong with trying, it's just an internship for three months. If I don't like it, then I can just go on.
Sher: That's really important for students to not be afraid to try things. Some people might be thinking I want this kind of job. And then when they don't get it, they don't get anything. 
Sabrina: Yeah that's true.
Sher: So you took accounting in university?
Sabrina: Not only accounting, I took international business as well. So it was Bachelor of Business majoring in accounting and international business.
Sher: So why did you take an accounting major in university, did you know from high school that you want to be like an accountant?
Sabrina: No, definitely not. I don't know what the system is like in other countries, but for Australia, you choose your major during the second year. During the first year, for example, you choose a business degree, and they will give you marketing, accounting, management subjects, and then at the start of second year, you choose your major.
Growing up, my parents always struggled with accounting stuff. They have their own business, but cannot really understand what's written in the accounting reports. So when the accountant writes a wrong report my parents would have no idea what was going on. Also, when I observed companies, I think accounting is an important part of every business. So that's why I wanted to learn accounting, plus I want to have my own business someday and I want to have that accounting knowledge. So it's a combination of necessity and curiosity.
Sher: Did your parents have any influence over your decision or were they just like you can you can just whatever and I'll support you.
Sabrina: Yeah, they let me do whatever I want. Somehow, their struggle in accounting influenced me to choose that particular subject.
Sher: Have you ever thought about other degrees besides business? Or was that never in your mind?
Sabrina: Recently I have been thinking. I've been baking and cooking a lot, so I was thinking about culinary school. But I'm not sure if I want this to be my actual job. It's more toward a hobby, like, during my free time, I enjoy this kind of thing. A lot of times when people do their hobbies as a job, it becomes a burden.
Sher: So do you think what you've learned in university is useful in the professional world?
Sabrina: From my experience, I would say that I only get to use only 20% of what I've learned academically. But other than the subjects that you learn in uni, you also learn team building, like relationship building with your classmates and other soft skills.
Sher: Have you ever thought about pursuing a Master's degree?
Sabrina: Before doing my Bachelor, I thought I would continue to pursue a Master's degree straight after. But then, after experiencing Bachelor degree, the assignments, the final exam, and everything else, I changed my mind. Also, I asked some friends who took Masters' degree as well and they all said it's better to have one or two years experience before taking. With a Master's degree, you do a lot of research, and they assume that you have working experience.
Sher: What's your advice for students who are in their final year, final semester, like looking at the job market?
Sabrina: Use your time well and be active in uni, join clubs and societies. I used to join this club called NRC, which is for students who don't live in the uni area. We had game nights and then we also had dinner together. It was very fun. My second advice would be to try to get a job, for Monash we have a compulsory unit called capstone, where the university will try to look for an internship for you. And I think it helps me a lot as well, to get that experience accounting experience.
Sher: It definitely makes things easier, because you don't have to apply individually right?
Sabrina: Yep. I don't have any insider or connections to get into companies. So it was a really good opportunity for me. I did a one month internship with an accounting company and then they hired me as they are part time as well.
Sher: It's also easier like to get a job when you have a job, right. Like it's easier to get a full time job when you have an internship with the company compared to not having a job.
Sabrina: Yeah, yeah, that's so true. You can also get a part time job as well during university such as being a waitress or being a coffee barista. I think having a part time job really helps you to gain soft skills that you need in the workplace along with time management. Some of my friends don't want to work because they're afraid it will affect their studies so there are pros and cons. But for me I kind of enjoy it. I get my own money as well, more pockets money.
Sher: You also worked for Deloitte before?
Sabrina: Oh yeah, I got that internship. I had a four months gap before I entered my second year of university. At that time, one teacher from college told me that Deloitte had opportunities for internships. So I tried to apply and somehow I got it.
Sher: I remember you told me that you didn't know that Deloitte was a big company.
Sabrina: Totally. I was about to get called for the interview. And I started to do some research about Deloitte. I was like, wow, this company is big, like Big Four accounting firms, which is really big.
Sher: Yeah, that's pretty amazing to get the job. What do you think the difference between a company as big as Deloitte with Abacus, which is a startup company?
Sabrina: Very different. I think the most obvious one was the company system. With Deloitte, they have their own policy and system. We don't really need to use our own judgment. If we encounter problems like x problems, they have x solution. So basically we just follow that rule.
In my current job, because it's a startup, when we encounter problems, x, the solution can be XYZ. I need to use my own judgment and discuss with my colleague as well, like, what do you think of this solution, do you have a better solution. After discussing all the solutions, we present it to the customer. Like, it's totally different.
Sher: So which one is better for you?
Sabrina: For me, I want to have my own business. I would say learning from a startup would help me better because I encounter so many problems, they help train my problem solving skills. I need to analyze quickly because sometimes you're pushed by customers, and you need to give the answer at that time. You're just like, Oh my God, how??!! But then somehow, when you are running out of time, you suddenly get the answer.
Sher: What about the difference between the companies' culture?
Sabrina: I think, like for a big company, they have so many people, so many employees. Oftentimes you only know, or talk to like one or two people in another division. Mostly you interact with the people in your own division.And then in my current job, because we only have like 30 to 40 employees, we know each other because we talk a lot. I could even have conversations with the CEO and CTO as well.
Sher: What do you think are the soft skills necessary for accounting?
Sabrina: The first thing I would say being thorough and detail oriented. In accounting, even though you use software there's still the possibility of human error because like you're the one who input the numbers.
Sher: So it's less about the numerical skills but just paying more attention.
Sabrina: Yep. And when you receive company reports, you need to be able to pick up discrepancies, why the number is different and where it's coming from. The second one, I think this is particularly important for a POS company, is customer service orientation. Every day I need to deal with customer inquiries whether it's from phone call or email. Like how you can build relationships with your customers and provide them with solutions.
And I think the last one would be honesty. Accountant has the power to give money to people. If they're not honest, they can just take that money for their own benefit and nobody would know. Especially if there are no strict controls in the company. So being trustworthy is definitely important.
Sher: Beside soft skills do you need specific technical skills to work in accounting? For example you mentioned the software, do you need to be able to know how to use the software before getting the job?
Sabrina: Nah, you can always learn accounting software. Usually it's really easy to use and easy to learn, you need only like a week or two to learn as the softwares are mostly the same. There's only four or five accounting software that most companies use.
Sher: What's your favorite part of the job?
Sabrina: I really like it when there's a problem from a customer which requires me to discuss the solution with my colleague. I really like the feeling when we can solve it and then make the customer happy.
Sher: So you love making an impact.
Sabrina: Yes. You would think that accounting only deals with the internal people, but like my experience in Deloitte, we also deal with customers as well. I needed to do testing for Deloitte which needed 34 customers to be interviewed. So instead of just studying about company reports, building relationships with customers is also important.
Sher: What kind of tests were you running?
Sabrina: I was doing audit back in Deloitte. So testing for their report. It depends on the client, actually.
Sher: So thank you Sabrina for coming today. I really enjoyed talking to you.
Sabrina: Thanks for having me.


Every week you'll get a tour for your mind by exploring different realms. To join, subscribe below!
I'll never spam, you can unsubscribe anytime.